The problems in the life of a wholesaler/distributor are numerous and the following 5 are just some of them. We at Breeze analyze 5 basic day-to-day wholesale challenges and how to fix them!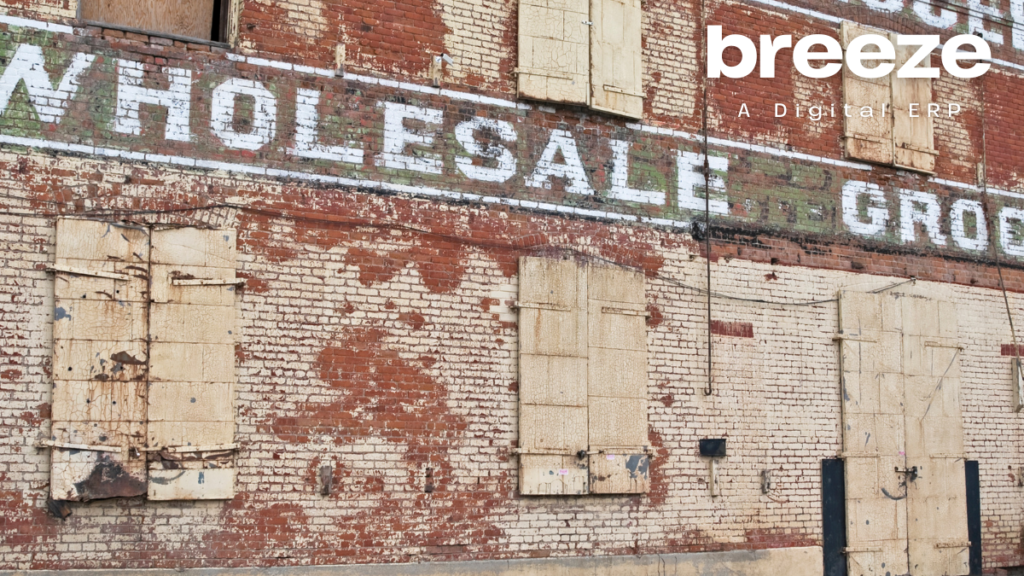 Inventory Shortage and Overstocking 
Shortage and Overabundance- Both are harmful in inventory management. You can't afford your inventory to sit in the warehouse for too long as it would incur maintenance and security costs.  When you have a stock shortage, you will be losing your customer base. How do we fix this?
The Fix
Needless to say , your inventory management game has to be top-notch. You could achieve this using an ERP and check if the following tasks can be fulfilled in its inventory management module.
Define your minimum / Re-order level and generate an alert to avoid out- -of-stock position in your ERP.
Identify slow, fast-moving, and obsolete items. For slow-moving objects you can opt for discounting, minimize production for the product or opt for Just in time delivery (JIT).
Manage the actual cost of the product with overloading of direct expenses like transportation, Custom duty, etc.
Product Profitability Forecast
Traditional or Legacy inventory reporting can leave a blind spot in terms of identifying product profitability.  Hidden costs, manpower costs, delivery, and transportation costs are estimated and manually and often not included in the inventory reports.
The Fix
Track your COGS+ additional costs to improve your visibility into product profitability. Your ERP system needs to be easy to use so that your employees can easily fill in the details without much training.
As a wholesaler, you will have a variety of products under different categories. But some goods are more profitable than others and it may keep changing according to changing customer needs. So it is necessary to always pinpoint item-wise profitability. 
Customer-Supplier Demand Mismatch
To avoid delays in customer service, you have to consider various factors like lead times for suppliers.
The Fix
As soon as you are low on stock for a product backorder immediately. Track inventory in-and-out in Real-time. In this way, you won't have to wait for end-of-the-month reports from your inventory team and you will be well aware of the mismatch in supply and demand.  With powerful reports, you could easily figure out which suppliers/vendors have the least lead times and maintain the best quality of products. Accordingly, you can select preferred vendors for order fulfillment ensuring you never have delays in delivery.
Profit Margins and Cash Flows
Inventory storage costs can be huge. Managing inventory is even more overwhelming. When you have multiple vendors in multiple locations, you have to face pricing wars and bidding wars on a daily basis.
The Fix
Make things easy by using an ERP that lets you manage price lists and use volume-based pricing and enables you to calculate profit margins on spot. With a Cloud ERP, there is no need of separately update your sales team about it. Everything remains automatically updated in the system!
Some ERPs can also integrate online payment gateways. Talk to your ERP vendor about this customization!
If your business is selling or purchasing in foreign currency, differences in the value of monetary assets and liabilities is common. With an ERP, you can control it by setting fixed exchange rate contracts for selected suppliers. 
If you are a wholesale business and exploring options for automating your processes while reducing costs and maximizing sales, talk to us. Breeze ERP experts help you select the best ERP for your needs, manage your implementation and integrate it with your applications.
Note: Our Diwali Offer is valid till 4th November 2021. Don't forget to avail our Free Demo and exclusive discounts just for you!