Small retail businessmen like you, rely on accounting, store and inventory reports to set benchmarks, make operational decisions, and measure organisational health. The role of facilitating that is the job of the ERP system you are using for your organisation.
Tight integration and real-time synchronisation of all sales channels should enable you to view product performance, inventory usages, profitability and all key performance indices for your entire business.
Evidently reports are one of the most crucial parts of a ERP system.
All ERP systems boast of its vast array of reports or its report building capabilities. However, what they fail to realize is, most business owners feel overwhelmed by the breadth of financial reporting available to them.
Reports like financial statements, AR/AP reports etc are those that are critical in running your business and most of you end up paying a hefty sum in getting these reports built by professional services like a chartered accountant firm.
A ERP however, should be equipped to deliver such reports at your fingertips without any intervention from external professionals. Thereby, reducing a significant cost to the company.
BreezeERP has been built in collaboration with our clients in retail space to provide you with all the reports and analysis that are critical to run your business efficiently.
Financial Reports
Depending on how frequently you review your financials, many things can be observed and acted upon that will have a dramatic impact on your retail business. Addition to that, as per company's act of 2013 businesses are required to file their financial reports with the RoC. The Accounting module of BreezeERP is equipped with financial reporting as per the compliance rules of IFRS (International Financial Reporting Standards).
Income Statement or Profit & Loss Account (Part-11 of Schedule VI)

Balance Sheet (Part-1 of Schedule VI )

Cash flow statement AS 3, lAS 7

AR/AP Reports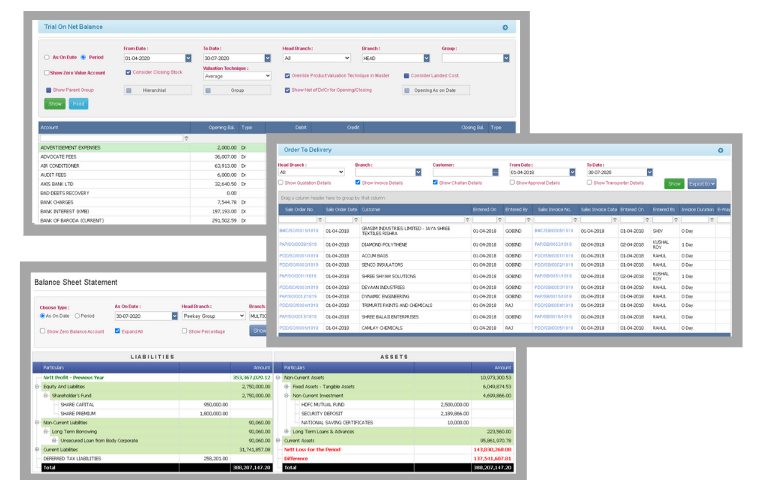 Statutory GST Reports
GSTR-1 is the monthly GST return to be filed by a taxable person registered under GST. GSTR-1 includes the details of all outward supplies (Sales) made in the given period. Other such reports are:
GSTR-3B

GSTR-2 Report & Reconciliation

TDS eFiling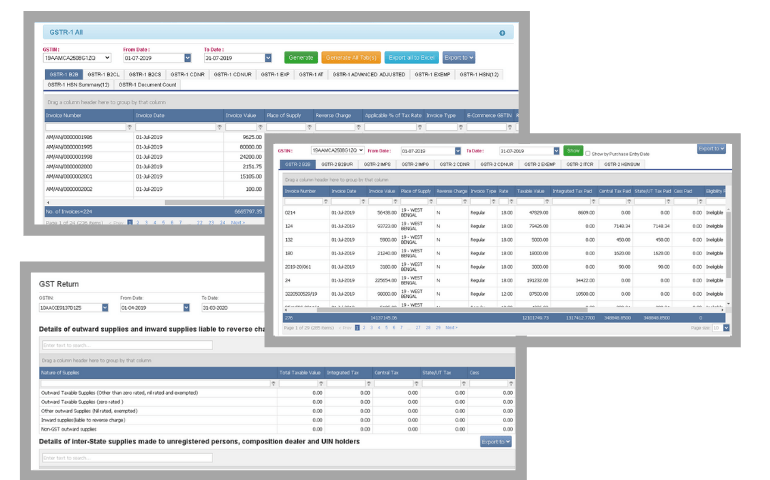 Contact us at: https://breezeerp.in/contact