Indian retail industry is one of the fastest growing in the world and it is the fifth largest and preferred retail destination globally. Yet, 90% of the market is unorganised. This means, 90% of the businesses like you, employees workforce whose employment terms are not fixed and regular.
Most of the retail and trading businesses are subjected to a few employment-related Acts such as the
Factories Act, Minimum Wages Act
and others, specify the number of hours that an employee is allowed to work per day. Being asked to work any additional hours over and above the specified hours, they are entitled to receive overtime or compensatory day off.
Evidently, attendance management is quite crucial for your business especially in the retail and trading industry. It is important for you to monitor the total number of hours worked by each employee. It is also important to be able to plan and track the activities and route for the employees to get maximum productivity.
You need an intuitive attendance management system that not only helps you monitor your employees but also collects the right data. Employees are your company's primary asset. It is vital for you to set a system that can accurately track the time that each employee contributes. The right reports from the system will then help you to recognise opportunities to boost productivity that leads to higher growth and profit.
Breeze Attendance Management
is a product that is comprehensive and built to address the issues related to employee management specific to Indian retail and trading industry. Here are the few features that make it a unique solution for Indian businesses.
Approval through SMS Notification: Once you configure user based access to features in breeze, you establish a strong hierarchy in the system. This sets the workflow for approvals. The system triggers a SMS to the approver as soon as there is a submission that requires an approval.
Real Time Tracking & Geo Fencing: Knowing where your employees are at any moment is important to have a complete visibility on the operation. Breeze helps you not only geo-fence, it tracks your employees' movement every 5 mins and sends location data to the system. To illustrate –
You can prevent your employees from logging in the system from their home by Geo-restricting their home location.

You can also fix a location for an employee in the field to login from, that can be near his field visit.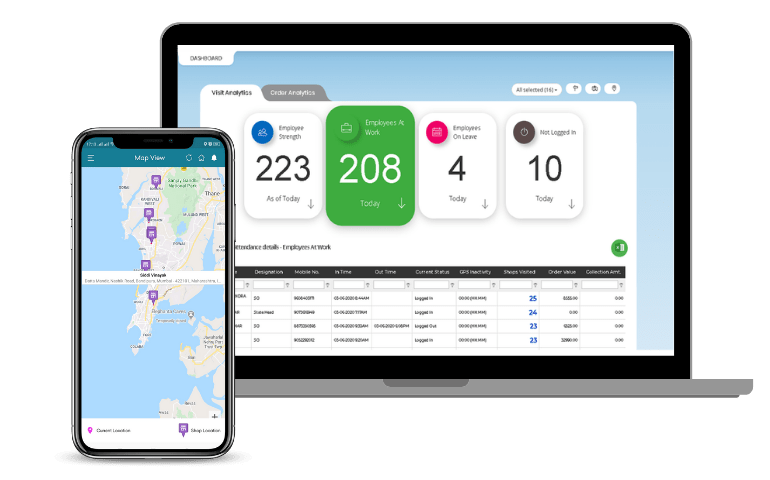 Attendance Fraud mitigation: Breeze Attendance Management has 3 layers of security for an employee to login (however, you can use any combination of the 3 for different user roles):
IMEI Registration

Fingerprint Verification

Seifie Verification
Timesheet, leave management & reimbursement:
Breeze
provides you with the provision to fill timesheet, do your leave management and apply for reimbursement for all the types of activity and tasks assigned to him.
Duration Auto Detect: Get auto-alerts if any of your employees spend too much time at a location. Know if he needs your support. Assign ad-hoc tasks through custom messaging using push notification or SMS.
To Know More Visit: https://breezeerp.in/hrms/